Contact Me
If you have any questions about my tutoring service, tattoo consulting, or merchandises, please read through the FAQ below. If your question has not been addressed, please fill out the form on the right, I will reply within one business day. However, the quickest way to get a response is to follow me on instagram (@dr.candiselin) and send me a message there.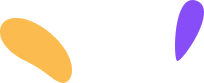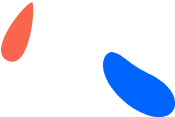 Should I learn Mandarin or Cantonese?
Not gonna lie, Mandarin and Cantonese are both difficult for native English speakers. But Mandarin is slightly easier because it has four lexical tones (compared to six in Cantonese) and there are way more resources to support Mandarin learning than that for Cantonese.
What is your hourly rate?
Please contact me privately via Instagram (dr.candiselin) or fill out the inquiry form above as rate is dependent on your proficiency level. 
How do you conduct your sessions?
All my sessions are online on Google Meet. I am based in Los Angeles, California (PST). I have worked with students from the UK, South America, North America, and Asia. 
How should I prepare for the sessions?
I will send you a personalized syllabus once you have set up a consistent weekly schedule with me. Then I will send you materials before each session. There's no need for you to preview or study them before hand. But I found my students usually learn better if they print out the materials and make notes on them during the session.
How long does it take to acquire the language?
There really is no definite answer for this question. It all depends on each student's aptitude and pace. As long as you don't quit on me, I will be there with you every step of the way.
How often do you conduct your sessions?
This depends on your availability and your budget. The key for language learning is immersion, meaning the more exposure you have to the target language, the better and faster you learn. That being said, most of my students meet with me once or twice a week.
How should I pay you?
I accept payments via PayPal, Venmo, or Zelle. I have many international students who have no problem paying me via PayPal.